This post contains all the information about Calctor and Calctor Mobile. It's always accessible from the software category, and will be updated with each new version of either Calctor or Calctor Mobile.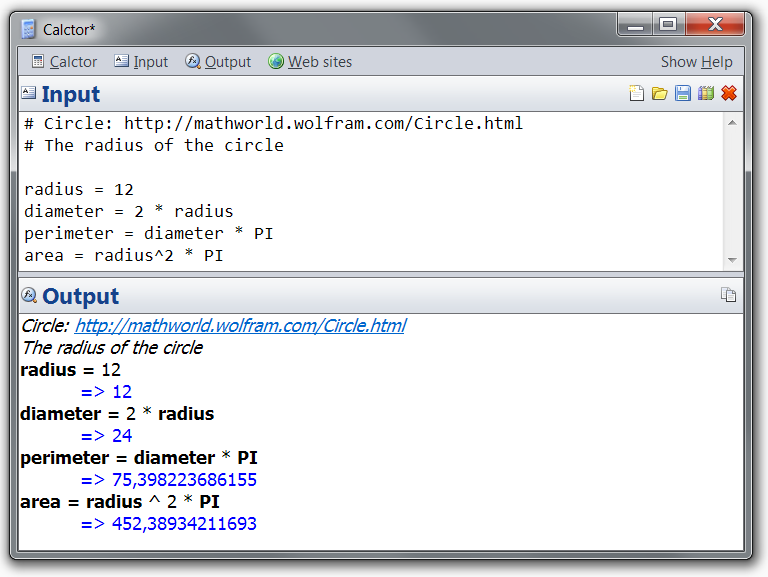 Calctor 2.1.2
Calctor is an advanced calculator with a simple interface. You have an input-region where you enter your calculations, and an output-region where the results of your calculations automatically appear while you're typing.
Download: Calctor.zip (643 KB)
Version History
Calctor Mobile 1.1
Calctor Mobile is the mobile version of Calctor. It runs on Windows Mobile 5, and uses the exact same calculation engine as the desktop version of Calctor. To run Calctor Mobile, you need to install .NET Compact Framework 2.0, which you can download here.
Download: CalctorMobile.zip (207 KB)
Version History